MEET THE TEAM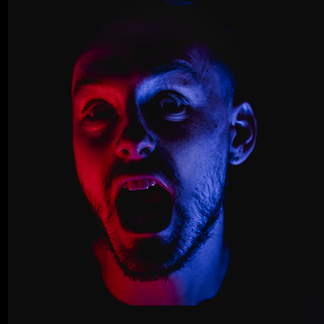 Co-Founder, Creative Director, Designer, Werewolf


Growing up on a heavy diet of Godzilla movies and VHS horror, his love of the genre spills over into each and every item created for Cavitycolors. He has an extensive background in T-shirt design, having worked on merchandise for such labels as Warner Bros, Relapse Records, Metalblade Records, & more. He collects horror toys, scours thrift store shelves for VHS gems, and loves cuddling with a boston terrier named Ruby.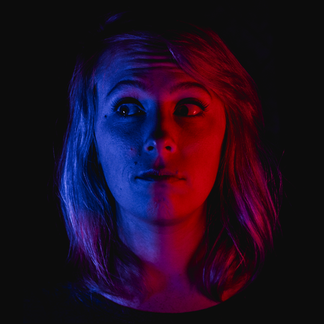 Co-Founder, Creative Director, Brand Management, Pumpkinhead

She has an extensive background in handmade goods, Candle making, painting, and years of experience in customer service and company / business management. She also has an undying love for all things Halloween, the bizarre, and sweet treats. She also loves cuddling with a boston terrier named Ruby.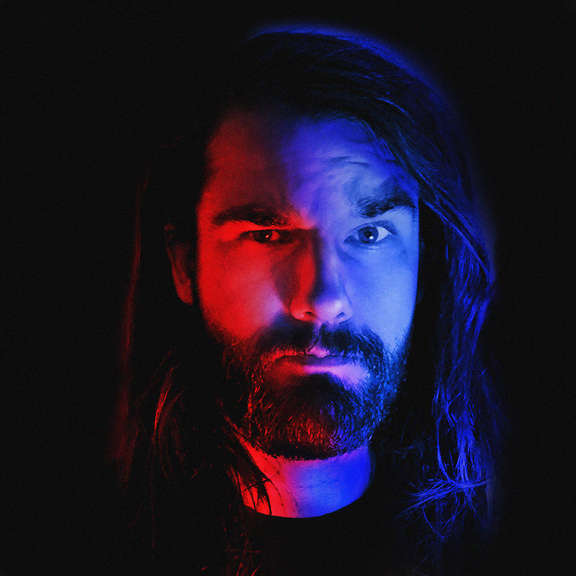 Lead Designer, Illustrator, Tape-head
Practically raised in a video store, Devon grew up on horror films on VHS and was obsessed with their cover art. After graduating from Otis College of Art and Design, he began a career designing cover art for countless horror films, posters, and much more. He's the wizard behind many of the full color, painterly apparel designs for Cavitycolors. He hoards Horror VHS, does figure drawing frequently, and has a massive Gizmo, Freddy and Chucky collection. He currently resides in Los Angeles, California.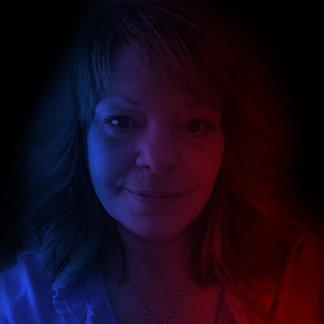 Business, Legal Affairs, Art fiend
Patti Crawford, the mom of Aaron Crawford, handles many of the behind the scenes management aspects of Cavitycolors. She's a lifelong creator and entrepreneur, with an Associates Degree in Business Management and Marketing. She is a lover of all things Halloween, art, and her 2 puppers, Louie & Tina.
CAVITYCOLORS is located in sunny Atlanta, GA. EST. 2012

THE BIRTH OF A BRAND.
by Aaron Crawford

Growing up, I was heavily into horror movies, metal music, skateboarding, and Halloween. I slowly became more and more intrigued and obsessed with the weird artwork that accompanied them. After years of doodling little monsters and copying Pushead skulls in my notebook, I decided to post a few sketches on Myspace. Soon after, I was contacted by a local band who were in need of T-shirt designs. So I buckled down, stayed up until sunrise, and taught myself some basic Photoshop skills and created my first ever clothing designs. From there, word spread through the power of social media and suddenly what was once a hobby, snowballed into a full-time job designing bold and colorful art for t-shirts, cd packaging, posters, and other merchandise for internationally recognized metal and hardcore bands.
In May of 2012, After years of designing freelance, I decided to change paths and take my own personal horror inspired art and release it as affordable shirts and prints under the name CAVITYCOLORS. A named coined from the idea of vibrant colors drawing you in to view something that may be horrific or unsettling in subject matter. In early 2016, Ricki was able to quit her day job, and join Cavitycolors full-time to help with art direction, candle production, and brand management. She has been a key part of the phenomenal growth Cavitycolors has experienced since the very beginning.





THE FUTURE.
Since 2012, Cavitycolors has become an internationally recognized brand, with collaborations with some of the leading artists and designers working today, while also acquiring licensing rights to produce official merchandise for film, toys, and much more.
We are always on a quest down a path lined with glowing pumpkins, seeking that exact same nostalgic feeling we all felt as a kid discovering our favorite things for the very first time. This inspiration spills over the items that are created for our brand. We are here to bring you the same feeling you get while watching your favorite monster movie after midnight, or throwing on your favorite Halloween costume to go trick or treating! We are incredibly humbled to have customers & supporters from around the world who share the same passion for all things spooky and weird, and we can't thank you enough for the ongoing support. Without you, none of this would be possible.
WE <3 YOU!



CAVITYCOLORS has been featured on:

Blumhouse.com
BloodyDisgusting.com
Juxtapoz Magazine
Rue-Morgue
Daily Dead
Go-Media
Absolute-Punk
& more.