2020 HOLIDAY BREAK UPDATE
HAPPY HORROR-DAYS!
Hey y'all. Believe it or not, we've finally made it to the end of the horror movie that has been 2020. 
It's been an unbelievably difficult year, but we want to make sure to say - thank you for your support. Cavitycolors has not only survived, we've had our biggest year ever. It's thanks to you, our Monster Club of spooky supporters, that we were able to do everything we've done this past year. We also learned a lot! There will be plenty to fix next year, so we seriously appreciate everyone's patience with us during this crazy past few months.
We'll be diving back in to answering emails and shipping out orders very soon, but for now Team Cavitycolors is taking a quick break! So please be aware that any emails sent or orders placed will not be addressed until we're back in office on January 4th. We'll work through things in the order that we received them, so please be patient! There are always a huge number of size exchanges and returns and things like that after the holidays, so we'll have our hands full.
We also have our final sale of the year, the
Winter Slasher Sale
, running from
Wednesday, December 23rd - Sunday, January 3rd, 
so be sure to get your frostbitten claws on some new goodies to close out the year!
And final note - we're really really excited for 2021. We have so much creepy, colorful, quality stuff in the works for next year, so be sure to stay tuned!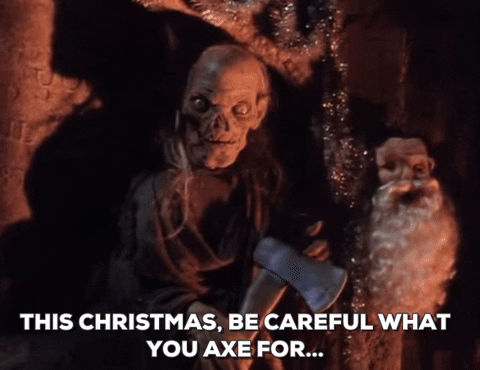 ---